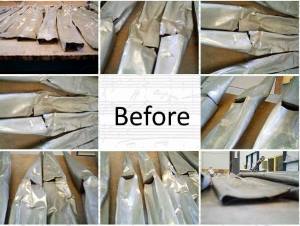 We are specialized in the restoration of flues of any material: zinc, copper, tin alloy and so on and in any state of disrepair.
Regarding the tin alloy, the components and the respective percentages used are examined, with the support of a specialized chemical laboratory, in order to be able to integrate or replace the irrecoverable parts of the pipes with material having the same properties. However, our goal is to recover as much as possible of the original material, in accordance with the canons and principles of the historical builder to whom belong the pipes.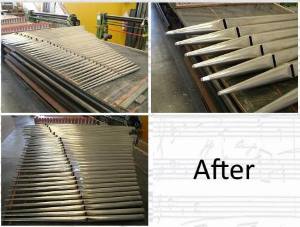 All the steps of the restoration are documented by videos and photographs, which, together with the certificate of the chemical analysis, are delivered to the customer once the work is completed.
If it is impossible to recover the original pipes because they are too damaged, we can build new ones and, when required, we proceed to "give them an antique look".